Join the 9/11 National Day of Service
Help us inspire unity and millions of acts of kindness and service for 9/11 Day, the federally-recognized September 11 National Day of Service and Remembrance.
roll.svg" alt="Scroll" class="hero__helper" data-aos="fade-in" data-aos-delay="100″>
Help us rekindle the spirit of unity and service in America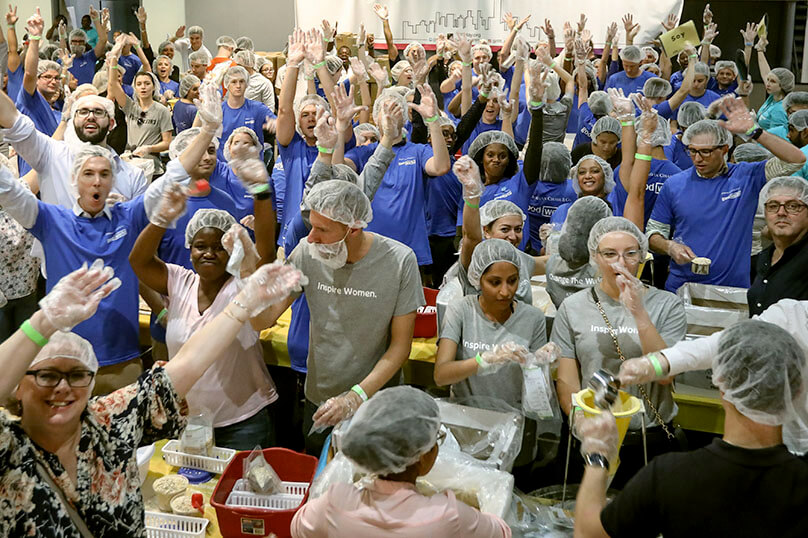 Sign up your team for a 9/11 Day Meal Pack
We invite your employees or organization's members to help us pack millions of healthy meals on 9/11 Day for people in need.
Register your volunteer team
Here's where 9/11 Day Meal Packs will be in 2023
New York City, NY
Atlanta, GA
Boston, MA
Charlotte, NC (tent. 2023)
Chicago, IL
Cincinnati, OH (tent. 2023)
Columbus, OH (tent. 2023)
Dallas, TX
Houston, TX (tent. 2023)
Los Angeles, CA
Minneapolis, MN
Nashville, TN (tent. 2023)
Philadelphia, PA
Phoenix, AZ
San Jose, CA (tent. 2023)
St. Louis, MO
Tampa, FL (tent. 2023)
Washington, D.C.