Back to List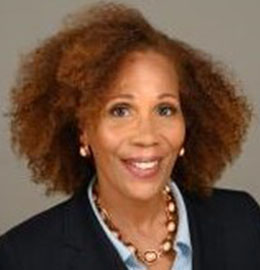 Joiel Ray-Alexander
Board Director
Joiel is the Senior Vice President for Transformational Giving at Covenant House International. Covenant House provides housing and support services to young people in need – currently reaching 50,000 youth every year.
Joiel has been a passionate advocate and supporter for the work of 9/11 Day, coordinating volunteer teams for the annual Food Pack event on the Intrepid aircraft carrier. A native New Yorker and Bronx raised, Joiel is deeply committed to the advancement of the Empire State.
Joiel's career in industries ranging from higher education to healthcare has been marked by executive experience in sponsor partnerships, marketing communications, and strategic leadership. Previous leadership roles were held by Joiel at Centene Corporation, a large multi-line managed care company, WellCare Health Plans, and the State University of New York system administration, the largest public university system in the USA. As Assistant Vice Chancellor of Public Relations, Joiel handled oversight of enrollment processes resulting in access policies and programmatic enhancements impacting more than 400,000 students, domestic and international.
At WellCare Health Plans, Ms. Ray-Alexander advanced the healthcare company brand image as the lead for marketing communications for the New York market, including advertising efforts and sponsorships. At WellCare, Joiel led the city-wide tribute recognition event honoring 46 NYPD Community Engagement Officers including a donation presentation for the Stephen Siller Tunnel to Towers Foundation.
Joiel received the Excellence in State Service award from the New York State Office of the Governor (Pataki Administration) and the Visions for Life award by the NAACP as a visionary and dedicated to improving the quality of life for all. Joiel is a past Board member of the Legislative Affairs Committee, The College Board, and past Board member, A Better Chance Inc. of Williamstown, Massachusetts. Joiel is a graduate of the State University of New York College at Brockport and earned the Master's in Science, Strategic Marketing Communications from The Gabelli School of Business at Fordham University and is certified in Thoughtful Leadership Coaching (2020) The Gabelli School of Business.