Back to List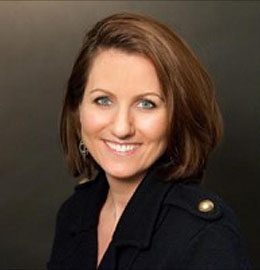 Katie Loovis
Vice Chair
Katie Loovis is the vice president for external affairs at The Chamber For a Greater Chapel Hill-Carrboro, former Secretary of the Board for MyGoodDeed, and a long-standing supporter of establishing 9/11 as a national and global day of service and remembrance.
Katie's career in public service includes key roles in government (The White House), business (GSK), and the nonprofit sector (Achieving the Dream). She is a strategic communications and government affairs executive with 20 years of experience developing meaningful, multi-sector partnerships that transform lives and improve communities. Globally, Katie is on the Advisory Board for Corporate Citizenship at the U.S. Chamber of Commerce Foundation. She participated as a delegate for the U.S. Department of State-sponsored program to Israel and the West Bank coordinated by the American Council of Young Political Leaders in May 2012 and captained the USA Under-19 Women's Lacrosse Team to a silver medal in the 1995 World Cup.
Locally, Katie is on the Board of Directors for Durham Tech Foundation and the Chapel Hill Downtown Partnership, and is Secretary of the Board for the regional chapter of the American Association of University Women. She is an appointee to the Orange County Partnership to End Homelessness Leadership Council and the Orange County Local Reentry Council, is a member of the Junior League, and is a former Rotarian. Katie volunteers with the NC Study Center and is a graduate of Leadership Chapel Hill-Carrboro (2017), Leadership North Carolina (2018), and the Town of Chapel Hill's Inaugural Peoples Academy (2018).
Katie earned an MPA and BA in Communication Studies with honors from the University of North Carolina at Chapel Hill, where she co-captained the NCAA Division I Women's Lacrosse Team. There is an endowed scholarship in her name. Currently, Katie is earning her doctorate (Ed.D.) from NC State University with a focus on Community College Leadership. She is a Master Gardener (2015-2016) and delighted to live in "Blue Heaven" and cultivate four beautiful acres of native fruit and nut-bearing trees.